A number of top 2024 Republican presidential primary candidates have explicitly expressed their support for a key Trump-era immigration policy, which kept migrants in Mexico for their hearings, and was ultimately nixed by the Biden administration.
The Migrant Protection Protocols (MPP) — known as the "Remain in Mexico" policy — was established and expanded in 2019 by the Trump administration to deal with that year's massive surge in migrants at the southern border. It was established after negotiations with Mexico.
The program saw migrants returned to Mexico for the duration of their immigration hearings rather than released into the U.S. — a process dubbed "catch-and-release." It resulted in tent courts being set up along the southern border, and nearly 70,000 migrants returned under the program.
Proponents hailed the program as a success, arguing that by not releasing migrants into the U.S., it reduced the pull factors bringing them north while also cutting down on fraudulent asylum claims. Critics called the policy cruel and pointed to camps that sprang up in Mexico where migrants were at risk of kidnapping and violence.
Then-candidate Joe Biden promised to shut the program down and when his administration entered office, it immediately took steps to shut down the program.
"This Administration is tackling longstanding problems that have plagued our immigration system for decades in order to achieve needed systemic change. MPP does not help meet this goal," DHS Secretary Alejandro Mayorkas said announcing moves to end the program in 2021. "MPP had endemic flaws, imposed unjustifiable human costs, pulled resources and personnel away from other priority efforts, and did not address the root causes of irregular migration."
"MPP not only undercuts the Administration's ability to implement critically needed and foundational changes to the immigration system, it fails to provide the fair process and humanitarian protections that individuals deserve under the law," he said.
That decision led to a lengthy legal back-and-forth as Republican-led states challenged the move, arguing it was unlawful. The administration was ultimately ordered by a Texas judge in December to reinstate the program, but Mexico this year rejected any effort to reinstate it.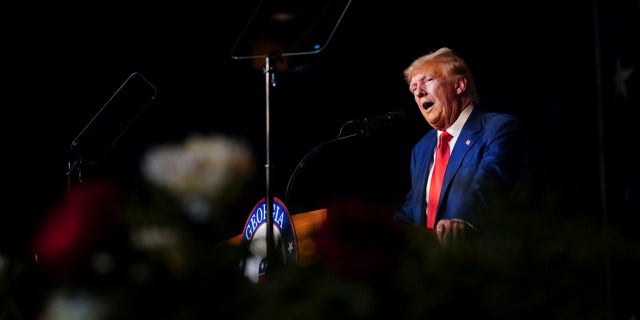 Republican critics of the administration have linked the spike in migration at the border which began in 2021 to the Biden administration's policies, including the shuttering of Remain-in-Mexico.
Now, with the crisis into its third year, Republican 2024 hopefuls have rallied around the program as a key part of a future Republican administration's response to the border crisis.
Former President Trump, in a speech to Republicans in Georgia on Saturday, repeated a story of how he told the Mexican president: "We want to have a policy of Remain-in-Mexico."
"And we had the safest border in the history of our country by far," he said.
He also repeated his disapproval of "catch-and-release" policies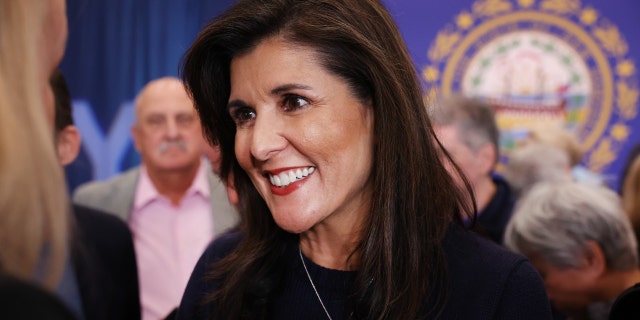 "Catch and release. We catch them in our country then we release them in our country. What a great policy, catch and release," he said sarcastically. "We ended that."
Vice President Mike Pence, who announced his presidential bid this week, outlined his immigration policies and said he would reinstate the policy.
"As President of the United States I promise you, we're going to finish the wall, we're going put Remain in Mexico back into effect, we're going to use Title 42 again, and we're going to bring the Congress together, engage the American people, and redesign this immigration system on a merit basis," he said on Twitter this week.
Former U.N. Ambassador Nikki Haley has also made restoring Remain-in-Mexico part of her immigration platform — along with other policies including completing the wall at the southern border.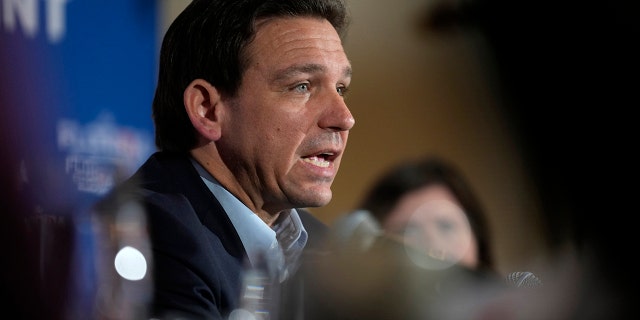 "We fix [the border crisis] by going back to Remain-in-Mexico, we fix it by stopping catch and release, we fix it by putting up an actual wall and closing our border," she said in March.
Florida Gov. Ron DeSantis, announcing his campaign in May, also promised to restart the program.
"We will move on day one by declaring a national emergency," he said. "We will construct a border wall. We will make sure we have Remain in Mexico and that we're not entertaining those claims in that way."
Immigration and border security is likely to remain a key issue in the 2024 campaign. The Biden administration has recently touted a sharp short-term drop in encounters at the border. However, it faces lawsuits from Republican-led states targeting both a migrant release policy and the administration's asylum rule to limit asylum claims for those who cross illegally.
Source : Fox News